Press Release by Perth & Kinross Music Foundation
Instrumental Music Tutors go "Gung Ho" for Perth & Kinross Music Foundation
A team of 13 PKC Instrumental Music Instructors, Music Foundation Trustees, and their families took part in the Edinburgh Gung Ho 5k Challenge on Saturday 11 May 2019. Their aim was to raise £2,000 for the Foundation. By the time all the sponsorship money had been collected the final total raised considerably overshot the target coming in at £2,300.
The challenge consisted of having to run round The Meadows in Edinburgh over a 5k course – but it was filled with inflatable obstacles so wasn't simply a Saturday morning jog in the park, as they had to climb up and over, or through some very challenging inflatables.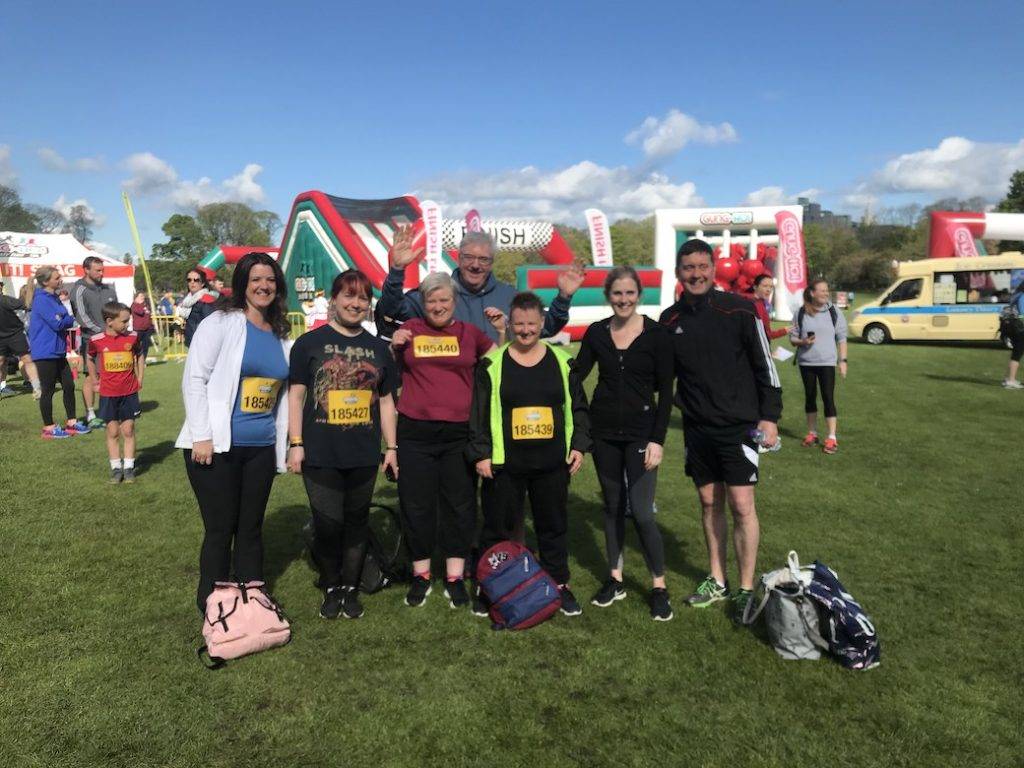 The weather smiled kindly on the race participants, some of whom had been in serious training for around 3 months, and all finished the course in less than 50 minutes. Thankfully, the PKC/PKMF team were allocated a mid morning start timeslot when the obstacles were still quite dry, as later competitors reported that by late morning and early afternoon some of the inflatables had become very slippery, and therefore more of a challenge to get over safely.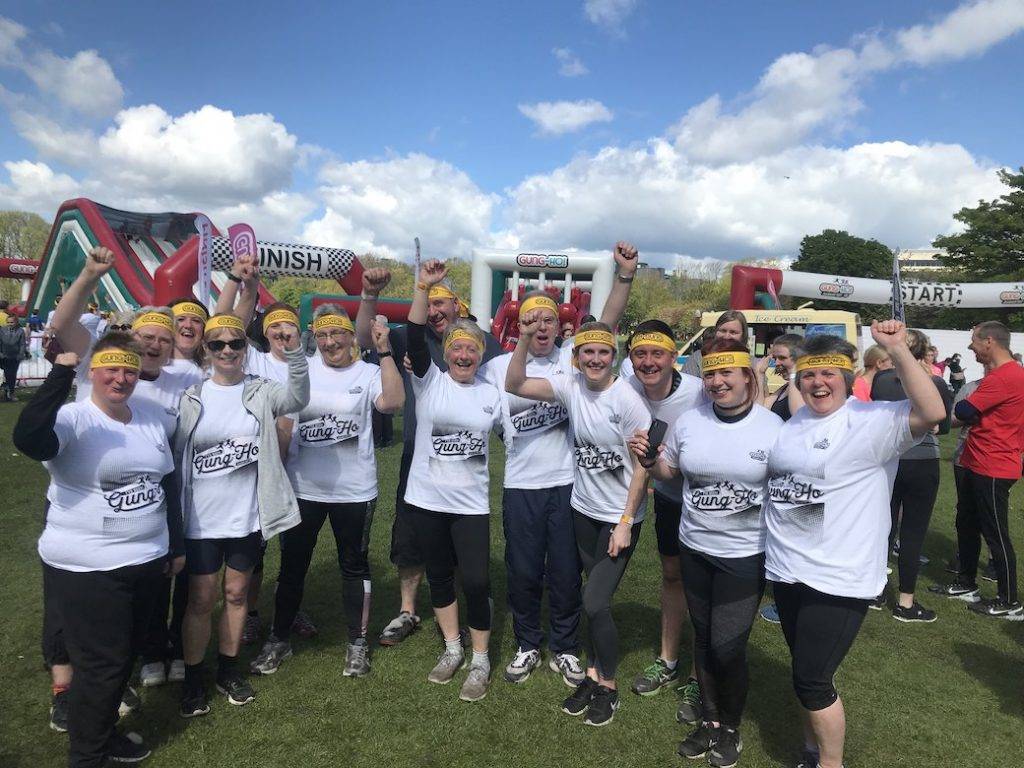 After the event, the participants and their supporters spent some time in the capital city enjoying the chance to recall and discuss how they had coped with the build up to the race day, and the race itself. There were some interesting tales of how some of the obstacles were dealt with! All agreed that it had been great fun and for a very worthwhile cause.
The Foundation Trustees want to thank all who took part, and those family members and friends who supported them both morally on the day and financially through their generous donations, helping the team to smash through their target figure.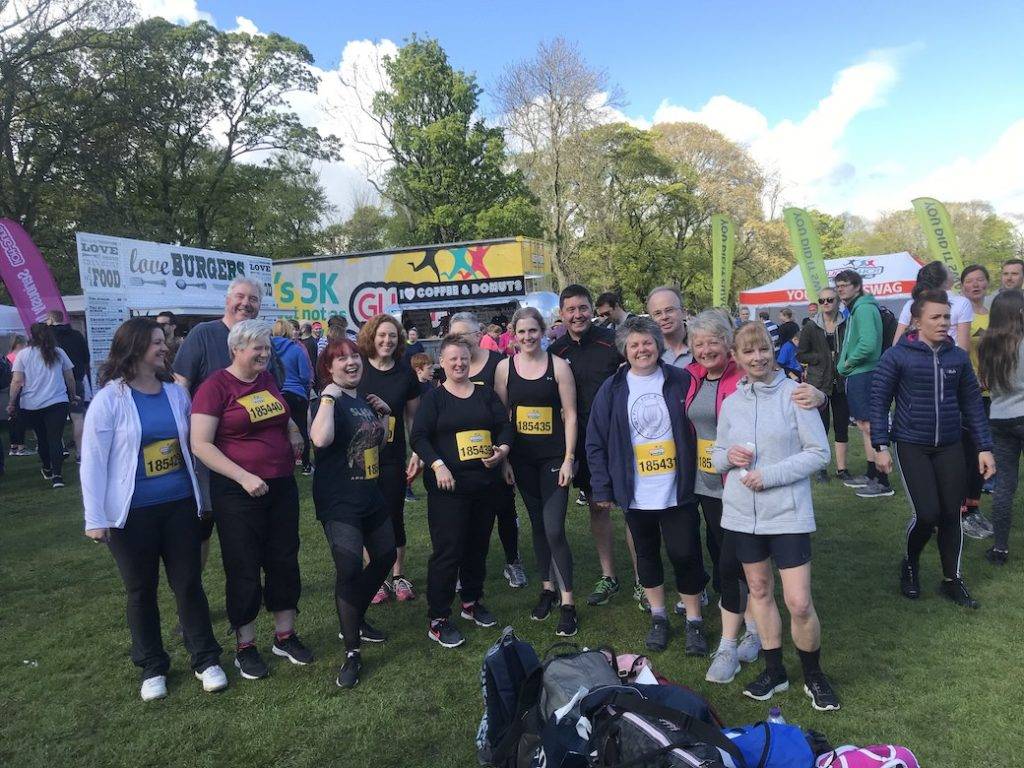 The next fundraising event by the Music Foundation will be a Quiz night on Tuesday 17 September 2019 at 7.30 in the Civil Service Club in St Leonard's Bank, Perth.  More details and arrangements on how to book your team in, will be available on the website nearer the time – www.pkmf.org.uk